Business working for You
Coding is one of the most essential and in-demand skills for any business in today's world. Whether you want to upskill your existing staff, onboard new hires, or develop custom solutions for your clients, you need to train your employees on the latest and most relevant coding skills and tools.

But training your employees on coding can be challenging and costly. You may have to spend time and money on hiring external developers or consultants, deal with outdated or irrelevant tutorials that teach you skills that are not applicable to your business goals, or face the challenges of training your employees remotely or in different locations.

That's why you need amigoscode.com. Amigoscode.com is an online platform that helps you train your employees on coding skills in a fun, interactive, and effective way. In the next couple of minutes, we will show you how amigoscode.com can help you solve your coding needs and improve your business outcomes.

Our technologies

We've helped countless individuals land their dream jobs at some of the most prestigious companies in the world. From Fortune 500 companies to startups, our services have proven to be a valuable asset for job seekers everywhere.     
Our professional video course resources, have a proven track record with helping clients to achieve their goals.     
But don't just take our word for it. Our students come from a variety of industries and backgrounds, and they've all benefited from our services in unique ways. From increased job opportunities to career advancement, our clients have seen real results.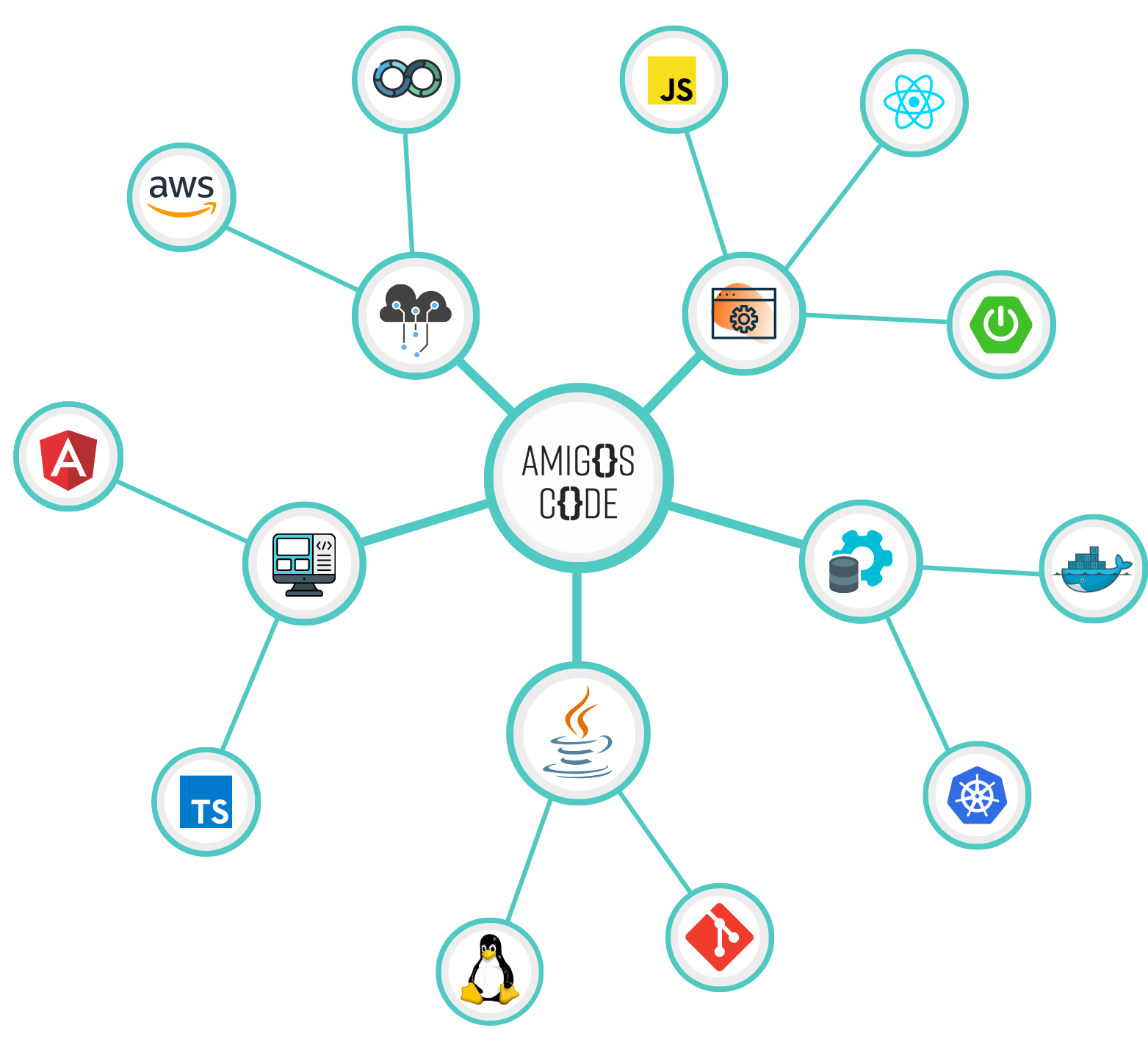 Who are the courses for?


Our beginner-level courses for Junior developers provide a solid foundation in programming concepts, with an emphasis on hands-on learning and practical application. 
For intermediate learners, we dive deeper into advanced programming concepts and methodologies and challenge you to apply your knowledge to real-world problems
Our advanced courses are designed for experienced developers looking to enhance their skills and stay up-to-date with the latest programming trends and technologies. With guidance over complex coding challenges, we will help you push the boundaries of what's possible.


Explore our offers:



Or contact us for custom packages best suited for your business ✉️ [email protected]


More on bundles


When you choose a package, you'll get a specific number of accounts enrolled in the corresponding course bundle. If you don't see the right number of licenses available, simply submit a ticket here with the bundle name and the number of licenses you need, and we'll create a customized bundle just for you.
Our custom bundles come with no recurring fees to maintain access to the courses. Once you've purchased a business bundle, we'll help you create student accounts and enroll them in the relevant course bundle. The courses will remain permanently available on each account.
We're committed to providing flexible and tailored solutions to meet your business training needs. So, if you have any further questions or require assistance, don't hesitate to contact us.

✉️ [email protected]